The ACADEMY educates early career artists ages 13 – 18 by exploring the arts through education and presentation. Our Extended Learning Opportunities Program provides high school credits through production work and workshops. Throughout the year the Academy also provides extended learning experiences in art, film, theatre and music.
Congratulations to our amazing cast of HAMLET!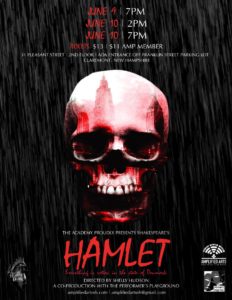 More images to be added soon!
Image from "The Diary Of Anne Frank" a collaboration with The Performer's Playground 2017